Environmental Forum in Blue Nile State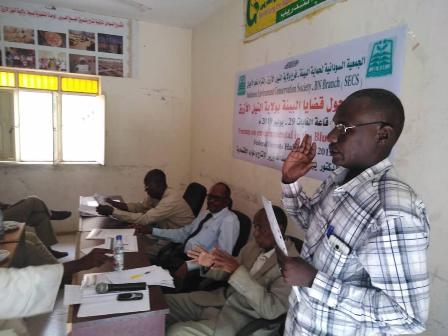 Sudanese Environment Conservation Society (Blue Nile Branch) held an environmental forum on 29th July 2019, presented by Idris Mohammed Bilal (Agricultural Engineer). The Forum discussed environmental issues and environmental balance and legal in Blue Nile state.
The forum focuses on environmental problems in the state like, climate change, mining, agricultural problems and deforestation.